Our board is made up of a talented group of individuals who bring a wealth of experience and expertise to our organization. They are committed to guiding our organization towards its mission and ensuring that we are accountable to our stakeholders. We are proud to have such a dedicated and knowledgeable board and are grateful for their leadership.
They are drawn from all works of life. Genuine and real personalities whose lives and achievements are worth celebrating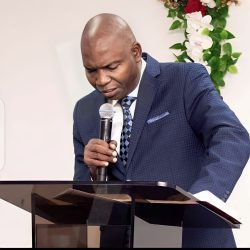 Pst Emmanuel Olu Falodun
Emmanuel Olu Falodun is one of Africa's best leadership development coaches. Highly devoted, disciplined and dedicated to training and building leaders for maximum productivity. He is consumed with the passion to see people fulfill their God given mandate. He travels in Africa, Europe, America encouraging excellence and godliness.
The vision for the top achievers network was birthed after years of working with young people across many fronts in 2010. Through various mediums, lives are being positively affected.
He is the General Overseer of CHRIST SALVATION VICTORY MISSION INT'L.  He founded the Victory Leadership Institute where leaders are being sharpened for excellence. He presides over the Power for Exploits Ministries which organizes Conferences, Seminar and Summits for empowerment since 1997.
This anointed vessel has authored several books on Leadership, Prayer, Youth Empowerment and Church Ministry. He coordinates the Nations Prayer And Fasting Network (NAPFAN) a global prayer network of Christian leaders. Through the Faith Heroes Africa Project (www.faithheroesafrica.org) He supervises the documentation of the moves of God in Africa.