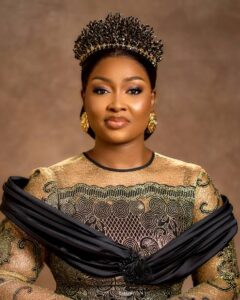 Debola Deji-Kurunmi is a Nigerian entrepreneur, speaker, coach, and author, known for her work in personal development and leadership. She is passionate about empowering individuals and helping them reach their fullest potential.
Debola was born and raised in Lagos, Nigeria. From a young age, she displayed a deep interest in personal growth and self-improvement. Her curiosity led her to explore various fields, including psychology, spirituality, and business.
Debola Deji-Kurunmi is not only an accomplished entrepreneur, speaker, coach, and author but also an inspiring young Christian achiever. She has not only made significant achievements in her professional field but has also demonstrated a strong commitment to her faith and using it as a foundation for her work.
As a young Christian achiever, Debola has incorporated her Christian values and beliefs into her work, making them central to her personal and professional endeavors. She uses her platform to promote spiritual growth and encourages individuals to align their actions with their faith.
Debola's dedication to her Christian beliefs is evident in her work with Deborah Initiative for Women (DIW). Through DIW, she focuses on empowering women by not only providing them with practical skills and resources but also by emphasizing the importance of faith and spirituality in their personal and professional lives.
In her speaking engagements and coaching sessions, Debola often draws from biblical principles and teachings to inspire and motivate her audience. She uses her Christian faith as a guiding compass, encouraging others to do the same in pursuit of their goals and dreams.
Being a young Christian achiever, Debola also serves as a role model for others who aspire to succeed in their chosen fields while remaining true to their faith. She demonstrates that it is possible to excel both professionally and spiritually, and that the two can complement and reinforce each other.
In summary, Debola Deji-Kurunmi is not only an accomplished professional but also a young Christian achiever. Her faith serves as a strong foundation for her work, and she actively incorporates her Christian values into her endeavors. Through her example, she inspires others to pursue their goals while remaining rooted in their faith.