Steve Crown, whose full name is Steve Crown Okolo, hails from Benue State, Nigeria. He grew up with a passion for music and a strong Christian faith.He entered the gospel music scene with the release of his debut album titled "You Are Great" in 2016. The album's title track, "You Are Great," became a massive hit and is widely recognized as one of his signature songs. It garnered international acclaim and established him as a prominent figure in Nigerian gospel music.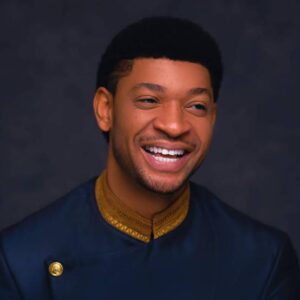 In addition to "You Are Great," Steve Crown has released several other impactful gospel songs, including "You Are Yahweh," "Egbami Gbega," "Sunan Sa," and "Jaginma." These songs have resonated with listeners and are frequently used in churches and worship gatherings.
He is associated with a worship ministry called "Nations Will Rise & Sing," which aims to create an atmosphere of worship and praise for believers.
Steve Crown's music and ministry continued to have a significant impact in the Nigerian gospel music scene. And his heartfelt worship songs and devotion to Christian music have touched the hearts of many believers.