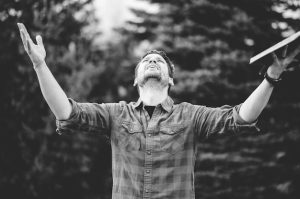 Throughout history, humanity has turned to prayer as a means of communicating with the divine, seeking guidance, solace, and even miracles. The Holy Bible, a timeless repository of wisdom and spiritual teachings, contains verses that illuminate the path of those who pray for their wishes to come true. This article delves deeply into the significance of prayers for wishes and explores several miracle verses from the Holy Bible that inspire faith, hope, and the possibility of divine intervention.
Understanding the Essence of Prayer for Wishes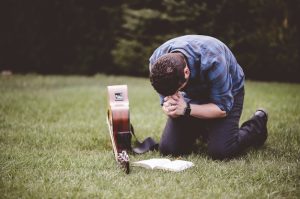 Prayer is a universal language that transcends cultures and religions, uniting humanity in its quest for connection with the divine. At its core, prayer is an act of faith and an expression of our deepest desires. In times of joy, sorrow, need, or longing, we turn to prayer to communicate our hopes, dreams, and wishes to a higher power. It's a form of conversation with the divine that fosters a sense of intimacy and trust in the grand tapestry of life.
The Role of Faith in Manifesting Wishes
Central to the act of praying for wishes to come true is the concept of faith. Faith represents our unwavering belief in the unseen and the unknown, trusting that our petitions are heard and that they hold the potential to be fulfilled. In the realm of faith, miracles often occur when we set aside doubt and approach the divine with a genuine and open heart.
Miracle Verses from the Holy Bible
Matthew 21:22: "And whatever you ask in prayer, you will receive, if you have faith." These powerful words from Jesus underscore the connection between faith and answered prayers. The verse reminds us that the depth of our faith can play a pivotal role in the fulfillment of our wishes.
Mark 11:24: "Therefore I tell you, whatever you ask in prayer, believe that you have received it, and it will be yours." This verse emphasizes the importance of unwavering belief in the outcome of our prayers. It encourages us to visualize our wishes as already granted, fostering a sense of alignment between our desires and the divine will.
Jeremiah 29:11: "For I know the plans I have for you, declares the Lord, plans for welfare and not for evil, to give you a future and a hope." This profound promise from the Book of Jeremiah assures us that God's plans for us are filled with hope and blessings. Praying for our wishes is an acknowledgment of our trust in these plans.
Psalm 37:4: "Delight yourself in the Lord, and he will give you the desires of your heart." In this verse, we find the connection between delighting in God's presence and the alignment of our desires with His will. When we find joy in our relationship with the divine, our wishes become intertwined with His divine purpose.
Matthew 7:7-8: "Ask, and it will be given to you; seek, and you will find; knock, and it will be opened to you." These verses are a testament to God's responsiveness to our earnest prayers. They encourage us to be persistent in seeking divine intervention and promise that our efforts will be met with open doors.
The Humble Art of Surrender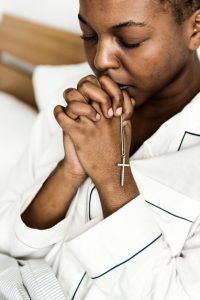 While these miracle verses offer guidance and inspiration, it's important to approach prayers for wishes with humility and a willingness to surrender. Our understanding of what is best for us may be limited, and God's plan may differ from our immediate desires. Surrendering to God's wisdom is an act of faith that acknowledges His all-encompassing knowledge.
Conclusion – With faith, all things are possible 
Prayers for wishes to come true are a manifestation of our faith, hope, and trust in the divine. The Holy Bible, with its treasure trove of miracle verses, teaches us that the power of prayer is intricately linked to our relationship with the divine and the depth of our faith. While the fulfillment of our wishes may not always occur in the way we anticipate, our unwavering faith and connection with the divine remain constant sources of strength and inspiration. As we navigate life's journey, the act of prayer bridges the gap between our hearts and the divine, reminding us of the profound truth that with faith, all things are possible.