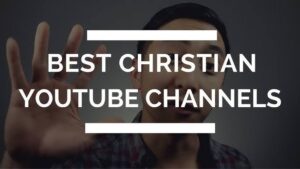 If you presumably invest the greater part of your energy on your phone, moving from one channel to another. Notwithstanding, to take care of your soul man it's fitting you consume more confidence content. In the event that you have no clue about where to begin from, here is a rundown of the best Christian youth YouTube channels to consider following:
TheTop Achievers
Description: The Top Achievers is the gateway to resources that will change your life and level for good. 
2. Faith Heroes Africa
Description: Faith Heroes Africa TV is an online Christian platform that offers a wide range of Christian content, including teachings, music, and inspirational videos. Their content is suitable for all ages.
3. Elevation NG Youth:
Description: Elevation Church Nigeria has a dedicated youth channel that provides engaging content for young Christians. They cover relevant topics, worship sessions, and sermons tailored for youth.
4. The Empowerment Center:
Description: The Empowerment Center is a Christian organization that shares empowering and motivational content for young Christians in Nigeria. They focus on personal development and faith.
The Blessed House TV:
Description: The Blessed House TV features sermons, worship sessions, and teachings from The Blessed House church in Lagos. It's a valuable resource for Nigerian Christian youth.
Covenant Christian Centre Youth:
Description: Covenant Christian Centre's youth channel offers engaging content for young Christians. They cover various aspects of faith, personal development, and spirituality.
Tolu Odukoya-Ijogun:
Description: Tolu Odukoya-Ijogun shares inspirational messages, devotionals, and Christian lifestyle content. Her channel is a source of encouragement and spiritual growth.
The Transformation Church:
Description: The Transformation Church, based in Nigeria, offers sermons, teachings, and worship sessions geared towards youth and young adults. Their content is inspiring and relatable.
The Bible Project:
Description: The Bible Project creates animated videos that explore the themes and stories of the Bible in a visually engaging way. They offer deep insights into scripture and are suitable for viewers of all ages.
These Christian Nigerian youth YouTube channels provide valuable resources for spiritual growth, inspiration, and connection with fellow believers. Depending on your interests and preferences, you can find content that resonates with your faith journey on these channels.