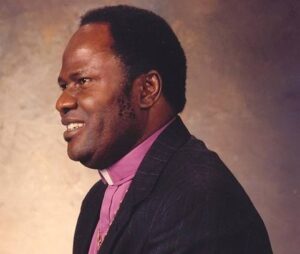 Archbishop Benson Idahosa, a prominent Nigerian Christian leader, had a remarkable achievement story characterized by his significant contributions to Pentecostal Christianity in Nigeria and beyond. Here's a brief overview of his life and achievements:
Early Life and Conversion
Benson Idahosa was born on September 11, 1938, in Benin City, Nigeria. He was raised in a polygamous family. At the age of 21, he converted to Christianity and joined the Church of God Mission International (CGMI), a Pentecostal denomination founded by his mentor and spiritual father, Archbishop Samuel O. Oschoffa.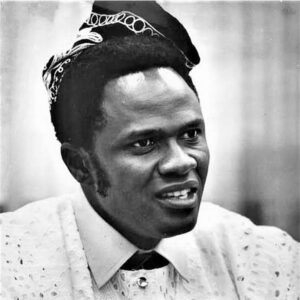 Founding of Word of Faith Christian Center
In 1968, at the age of 30, Idahosa founded the Church of God Mission International, which later became known as the Word of Faith Christian Center. Under his leadership, the church grew rapidly, becoming one of the largest and most influential Pentecostal churches in Nigeria.
Pioneer of Charismatic Christianity
Idahosa is often credited with pioneering the Charismatic and Pentecostal movements in Nigeria. He emphasized the importance of faith, healing, and miracles in Christian ministry and held massive crusades and evangelistic campaigns across Nigeria and other African countries.
Impact on Education
Idahosa established several educational institutions, including the Benson Idahosa University in Benin City. These institutions aimed to provide quality education while instilling Christian values.
Social Outreach and Humanitarian Work
He was actively involved in social outreach and humanitarian work, advocating for the welfare of the less privileged. His ministry supported orphanages and provided assistance to those in need.
Global Influence
Idahosa's impact extended beyond Nigeria. He traveled internationally, spreading the message of Christianity and conducting healing and evangelistic crusades in countries around the world.
Death and Legacy
On March 12, 1998, Benson Idahosa passed away at the age of 59. His legacy lives on through the continued growth of the CGMI and the influence of his teachings on subsequent generations of Pentecostal leaders in Nigeria and Africa.
Archbishop Benson Idahosa's achievements include his role in the growth of Pentecostalism in Nigeria, his contributions to Christian education, and his emphasis on faith, healing, and evangelism. He is remembered as a pioneer and trailblazer in Nigerian Christianity, leaving a lasting impact on the church and society.